Therefore, a ruler is always needed, because many people do not know that they possess the requisites – thought, strength and willpower – necessary to achieve a positive result, although they are aware of the fact that it is impossible to help all the people. Anyhow, they can come to the aid of most of them!
A modern prophet must oppose the fanaticism that divides humanity into two groups pitted against each other through the most evil means of destruction, the balance of terror cannot prevent wars but rather masks other reasons: the power over the helpless masses.
The prophet Elijah as well as Gandhi in India, among others, emphasised the "You shall not kill" moral imperative as the assumption underlying any progress and human evolution.
Yet, in spite of this teaching, we are bloodguilt! We kill someone not only during stupid battles or shootings on the streets: we actually kill them whenever we force the youth to choose a profession, as a matter of necessity, which is not suitable for them.
We kill someone whenever we close our eyes in front of poverty, misery and shame.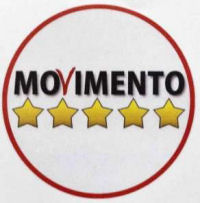 Wherever life or future are rising or flourishing, we always stamp on their feet.
Today we need more prophets who shall teach the people, through the new communication media, the rules of equality, taking into account that we are not all equal. In fact, it is necessary to distinguish the submissive from the authoritative men.
According to Adler: "The servile individuals comply with laws and regulations established by other persons; they feel the irresistible urge to carry out servile tasks, which are however deprived of any submission, fear or exploitation; in this context, equality implies the respect for all the works, including the humblest ones.
Nowadays, the Five Star Movement (Italian: Movimento 5 Stelle) may constitute a possible example of modern prophetism, but it still lacks some rules.
We must establish a new relationship between ethics and new prophets, and focus on the development and underdevelopment of the peoples.
I, one of many!